Breezy SEAS
Science, Exploration, & Academic Services
CHECK BACK FREQUENTLY FOR UPDATES
ON MY UPCOMING ADVENTURES!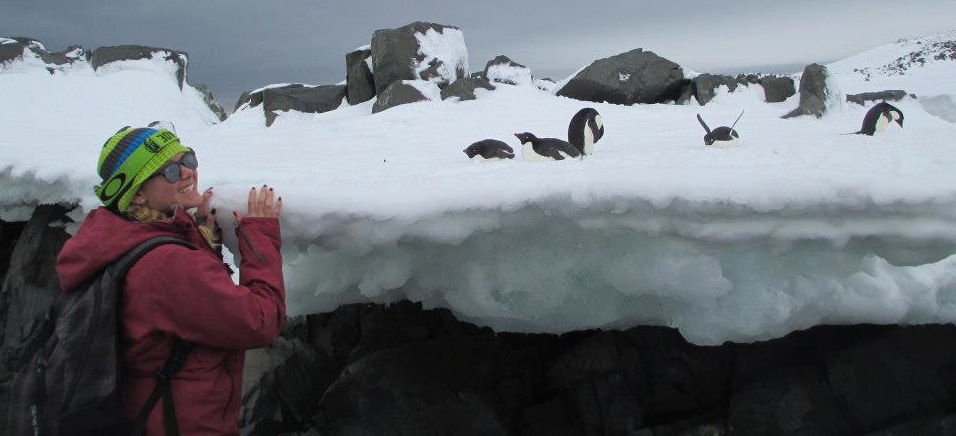 I have the hair of a mermaid, soul of a gypsy, and the life of a pirate. I am a modern day explorer with the ocean being my home, my workplace, and my playground, with polar and deep-sea exploration being my passion. A born and raised New Englander, I currently live between Sherman, CT and Portsmouth and Block Island, RI.

I am a firm believer that you acquire the most knowledge while traveling. A Member National of the Explorers Club and a Fellow at the Royal Geographical Society, the course of my travels speaks for itself, having been to all 50 states, all 13 Canadian provinces and territories,6 out of 7 continents, and 4 out of 5 oceans, even the Geographic North Pole.

No matter where you are in the world, the ocean affects you. That being said only 5% of the ocean has been explored. Let me rephrase that- a planet home to 7 billion people, only 5% of the ocean floor has been seen by human eyes. I hope I am not the only person who thinks that is disturbing. The age of discovery is not over. From what we learn from our oceans, a database can be created of much needed information to better understand global change, filling gaps in the unknown to convey reliable and honest science that is foundational to providing prescience about the future. Children are our future, so I also wish to continue teaching children how to enjoy all forms of water, and to instill in them a better appreciation to help preserve the environment.

After serving four years in the U.S. Coast Guard, and graduating with a B.Sc. in Geology and Geological Oceanography with minors in Marine Biology and Underwater Archaeology from the University of Rhode Island, I found myself in an over qualification quandary. So while the search for full-time employment continues, I began filling my schedule with educational outreach events, coining the title; Ocean M.E.S.E Mariner, Educator, Scientist, Explorer. My free time is sparse, as I continue to juggle managing multiple seasonal tourism businesses on Block Island, dock master a marina, serving as the captain and working aboard vessels, and instructing snowboarding, scuba diving, and boating. When there is a job prospect available to work in my field of study, I take the contract and serve on expeditions around the world, then in my down time deliver ocean and polar science, and exploration lectures and workshops to schools and social groups around the Northeast [United States] and beyond.


"Everyone talks about leaving a better planet for our children. Why doesn't anyone try to leave better children for our planet?" – Author Unknown