Scientists are Superheroes too is a lecture and/or workshop, customized to your students course of study, aimed to inspire the next generation of scientists, conservationist, and explorers. The lectures created, not only come from sharing my personal experiences by also expeditions from friends, colleagues, and acquaintances from around the world, that incorporate [extreme] sports into their research, to help change the stereotype that all scientists are nerdy, old men, who wear white lab coats and thick glasses. Plastic pollution and oceans health are a hot topic, so inspiring youth to come up with and implement ways to reduce, reuse, and recycle into their daily routine, and to develop new ways to help combat the ocean pollution problem.
This page was created to supplement Breezy's polar and ocean science and exploration lectures, to create a resource area of expeditions, projects, and opportunities for students to become involved in.
Be sure to follow our Facebook and Instagram accounts that will have the most up-to-date information !

Study Abroad, Camps, & Internships
Adventure Canada Young Explorers Atlantic White Shark Conservancy Boston Sea Rovers
The Chill Foundation
Coastal Ocean Science Academy Hurricane Island Foundation
Inner Space Center
Inspiring Girls
MATE Program
New England Science and Sailing
Ocean Exploration Trust
Okeanos Explorer in Training
Oliver Hazard Perry
Our World Underwater Society
Project Oceanology
Save the Bay
Sea Semester
Wandering Scholar
Where There be Dragons
Zephyr Education Foundation
American Savings Foundation
Beneath the Sea
BoatUS
The Explorers Club
Flyin Ryan Hawks Foundation
Gilman International Scholarship
Marine Technology Society
Society of Naval Architects and Marine Engineers
Rhode Island Scholarships
Royal Geographical Society
Women Divers Hall of Fame

Catharina Frosted liv
es an active life, with a passion for #sailing and larger
passion for developing ways to use technology to do good for the planet. She emphasizes the value of teamwork and high intensity solutions to reach to the top. Catharina is the founder of Clean Seas by SAP, where they develop new technologies to collect data and build modeling around mapping plastics in the ocean. She is also a partner with Clean Sea Solutions
, where they developed systems, including robots that collect oceanographic data and help aid to stop marine plastic waste before it ends up in the open seas. She also is involved with #YOUEXPLORER by the Dale One Experience.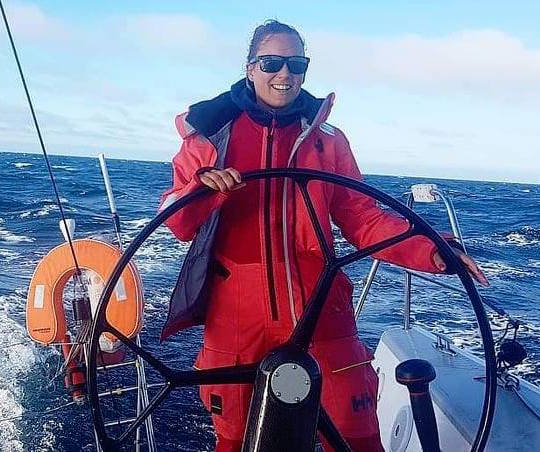 Your superhero could be our logo!
Submit a drawing of your superhero, along with a short description (no more than 500 words) of their super powers and how they will help save the planet for a chance to win! Submissions will be accepted until 11:59pm EST on May 31st, 2020.
Send your superhero to
scientistsaresuperheroestoo@gmail.com in jpeg, png, or pdf formats. Winner will be announced June 13th!